Travelers want off the beaten path. Isn't that us? 
Last week, we started talking about the changing travel motivations that the Condé Nast Traveler Research Center put together.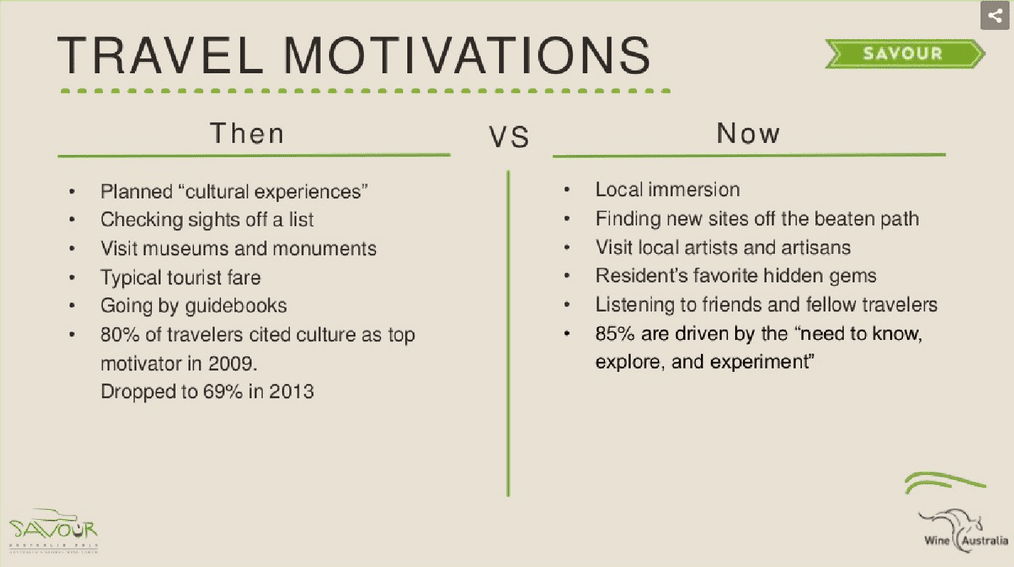 You can click the pic above to read it larger, or you can get an overview of these trends here
Let's look at the second of these changing travel motivations.
* THEN: Checking sights off a list
* NOW: Finding new sights off the beaten path
Hey, we small towns specialize in off the beaten path! This is just perfect for rural places.
So what's off the beaten path? What are people looking for? They want your discoveries, your little known assets.
Think of the things you'd take a visiting friend to. Now, turn every visitor into a visiting friend.
When friends come to visit me, they don't care about the museum. They want to meet my cows.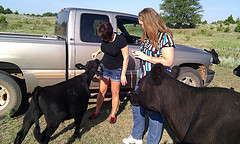 So I take them to my farm, and I show them my liquor store, because they've heard me talk about it so often. Here's some pics of my moos-and-booze friends-turned-visitors. 
Now, point your visitors-turned-friends to your off-the-beaten-path finds:
* Hands-on experiences, like farms and crafts
* Behind-the-scenes and insider events, like coffee with the guys playing dominoes and watching the action at the livestock auction
Same goes for buying things. Your chain stores are on their own, as far as I'm concerned. You are busy talking about your:
* Local, non-chain, unique retail
* Locally-made products
Here are two steps you can start on today:
1. Take last week's list of all your local immersive and interesting hands-on activities. Add to it your local retail and local products.  
2. Stop promoting your chains. They don't need your help. Your local businesses do.
Keep shaping the future of your town,
Becky