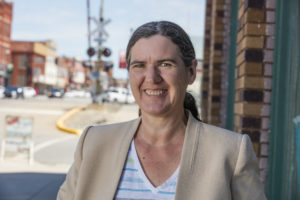 If you're ready to talk about working together, let's get in touch. Here's how things look as of April 2021. 
Virtual events
I'm almost always available for virtual events, webinars, video calls and recorded video sessions. You can choose from multiple up-to-date topics that are available with short notice. I'm not available for July 2021.
The usual cost is US$2500.
Local in-person events
I am open to events within driving distance of Alva, Oklahoma, excluding July 2021 and when I'm booked for other events. Local event rates start at $3500. If you're within 75 miles of Alva, let me know to get the neighbors rate.
Air travel to in-person events
For air travel, I expect to be available from August 2021 onwards. I'll work with you to keep our plans flexible, so we can respond to changes as needed. The price for in-person events starts at US$6250 plus basic travel expenses: airfare, hotel, and trips to/from the airport.
I limit trips that require flying to one per month because I really am a local business owner and rancher.
Small towns have tight budgets
A few times a year, I will agree to a lower rate for a small town that asks, especially if you have a really great story to share with me.
If you need help finding the resources, check out these funding sources other towns have used.
How to get started
Use this contact form below to tell me your small town story to get things started.
PR: This is not the form for anything related to my other website, Small Biz Survival. Please use the Small Biz Survival contact form for all Small Biz Survival publicity purposes.
Having trouble with this contact form? Shoot me an email at becky@beckymccray.com
Other sites and social places
Links to my other projects and social profiles are below, in the footer. Say hi when you follow me!