Bio for Introductions
Becky McCray is a lifelong small-town entrepreneur. As co-founder of Save Your.Town, she shares insights from her real-world experience as a business owner and cattle rancher. Her practical perspective is featured at her highly-ranked website, Small Biz Survival, and in her award-winning book, Small Town Rules. She's been featured and quoted in books, newspapers, magazines, blogs, podcasts and university publications. She makes her home base in Hopeton, Oklahoma, a community of 30 people. Her goal is to deliver practical steps you can put into action right away to shape the future of your town.
Bio for Convincing Others
Need a bio to share with potential sponsors, a committee, or others helping plan your event? Share this printable bio with them.
Photo
If you need a photo of me for your publication, I recommend this one by photographer Cody Johnson of Tulsa, provided with permission for promotional use: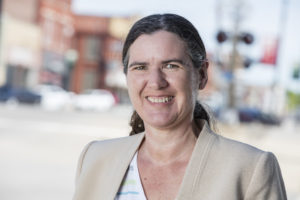 Here is the 300dpi higher-resolution version (20 MB)
For a shot of me speaking, you may use one from my speaking set on Google+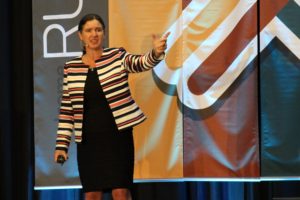 These not working for you? Email me or use the contact form. I'll do my best to find the right image at a resolution that works for you.
Small Town Creed
You can use this Small Town Creed to energize your people before or during your event. It's available freely for download at IdeaFriendly.com
Book Cover
Some events like to use the cover of my book in their articles or publications. Here's the cover for Small Town Rules.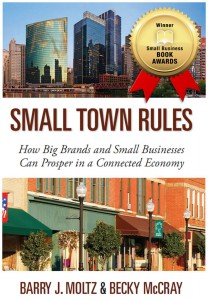 Higher res version 782×1125 pixels.
Video
Want a video from me to add to your web page, share on social or generate more attention? Try one of these.
Media appearances and interviews
Small Town Rules videos related to the book
Bonus Download
Need a gift, download or informational item to share with your attendees? Offer them this:
101 Ways to start more tiny businesses in your small town
Other Stuff
Need something I didn't think of? Email me or use the contact form, and I'll get it for you.