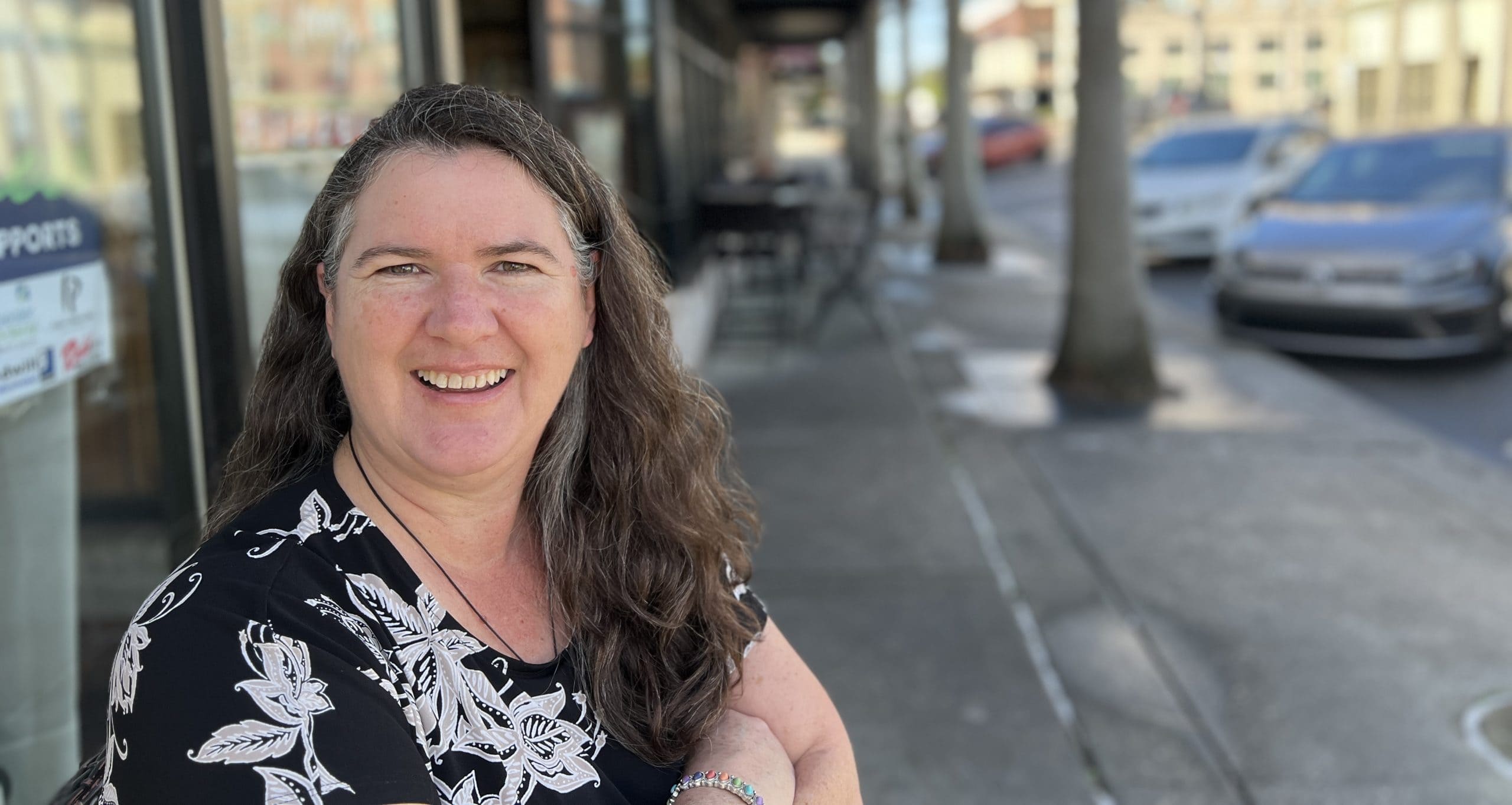 Becky McCray
International speaker
on rural and small town
development topics
Available for in person,
virtual and hybrid events
Hosting an in-person or hybrid conference or event? Make the most of it with interactive keynote and workshop sessions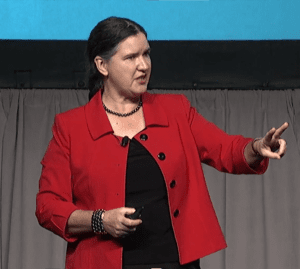 Using my real-world perspective as a small business owner, I deliver concrete take-aways that you can use today to shape the future of your town without getting beaten down by circumstances or others' negativity. Audiences feel energized and hopeful because they know how they can make a difference in their community starting now despite everything going on in the world.
You get down-to-earth advice based on my experience as a life-long rural entrepreneur and cattle rancher, including the "get your hands dirty" aspects that others gloss over.
My programs on my Idea Friendly method, rural trends, downtowns, economic development and community development have given practical ideas to audiences at over 250 events. Rural and small town conferences, economic development organizations, councils of government and chambers of commerce in the US, UK, Canada and Australia have chosen me to boost optimism, change thinking and unleash immediate action.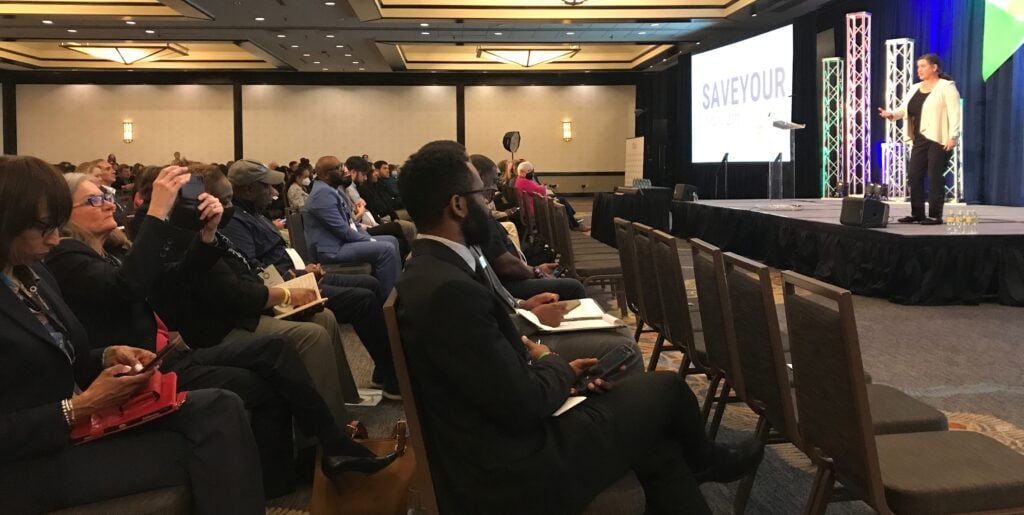 Running a virtual event? Tap my experience presenting dynamic and engaging remote sessions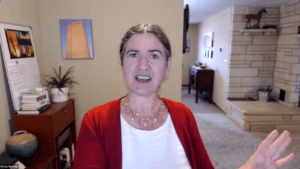 For over a decade, I've led live, recorded, flipped, conversational and question/answer sessions through video and audio, plus engaging online chats. Groups like the National Federation of Independent Businesses, National Cooperative Extension, Radically Rural, Mid America Economic Development Council and British Columbia Economic Development Association have turned to me for exciting presentations even when we're not all in the same room.
Audiences rave about the practical ideas they can implement right away, the clarity of my message, and say it was like I was right there in the room with them.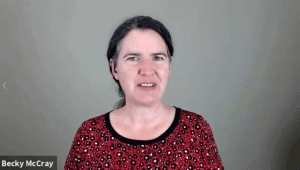 Because I've been presenting via remote video every month for the past four years, I'm comfortable and effective on camera. My working home studio offers multiple background choices to match the tone of your event. I use a professional mic, camera and lights, with a complete set of backup equipment to guard against technical failures. I'm familiar with a variety of live tools, including Zoom, Webex, Whova, HopIn, Adobe, Skype, GoToWebinar, Microsoft Teams, Google Meet and many more.
Live keynotes, recorded presentations, guest lectures, discussions, live audio calls or text only chats–I'll adapt to your needs to best serve your audience, no matter the medium.
Need a host, co-host, moderator or emcee?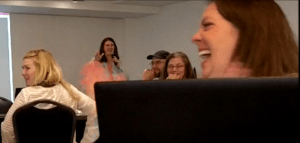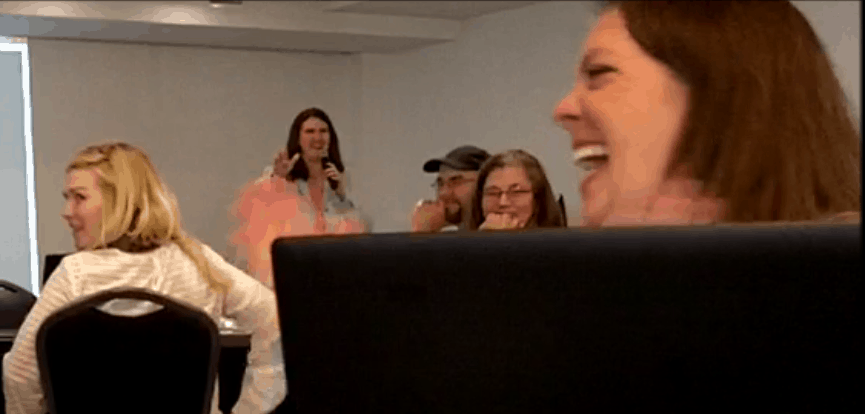 Whether it's setting the tone for multiple speakers, managing lightning presentation rounds, keeping discussion flowing or wrangling a rowdy audience, I love working live sessions.
Audience members describe me as an entertaining, energizing, supportive host who can put the whole event into perspective.
I've hosted, co-hosted or emceed over 25 live events from an intimate rooftop gathering, to a working retreat, to an international audience at a small-town event I co-created in Hutchinson, Kansas. It all builds on my training in facilitation and my experience going back years.
Roundtables and open conversations are a specialty. Ask me anything!

Rural and small town topics
Choose from these interactive and practical topics packed with straightforward advice that can be put into action immediately. All are updated to address the realities of today, including coronavirus and economic uncertainty. Any of these can be a remote session, an in-person keynote, a breakout session, or a workshop.
Developing Resilient Communities: The Idea Friendly Method
You don't have to know all the answers. You just have to be open to new ideas. Today you can put your ideas into action with less overhead, less drag and more meaningful participation by more people. Learn three practical ways the research-backed Idea Friendly method will help you improve the climate for new ideas and position your small town to thrive, no matter what the future brings.
This topic shakes up old approaches so we can better adapt to the future. Audiences leave feeling measurably more optimistic (16.8% more optimistic in one survey) because they see exactly how they can shape a better future for their town.
Rebuilding Your Local Economy with the Rural Jobs Creation Strategies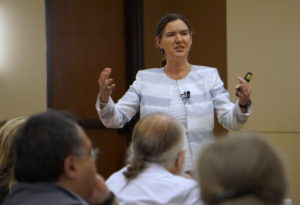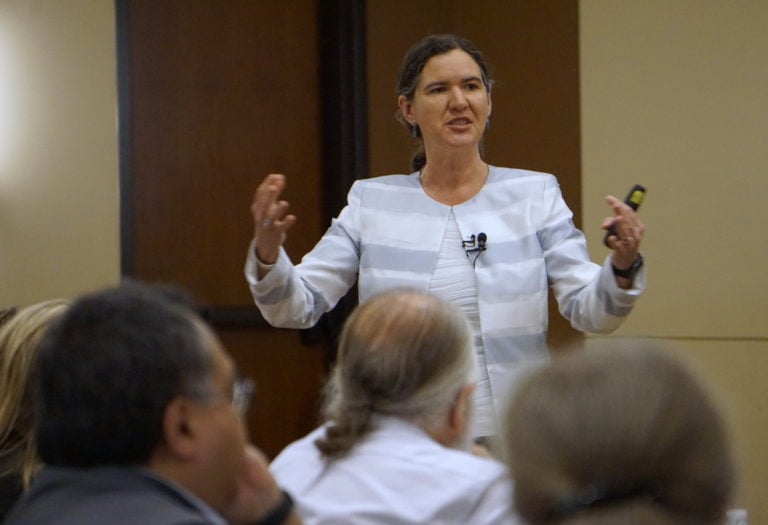 Jobs are changing, and the very nature of work is changing. That means jobs creation is changing, too. Learn ways small towns are connecting their small businesses and would-be entrepreneurs with the support and network they need to survive, innovate and create jobs. You'll hear about actual small towns who are using these techniques right now.
This topic gets the attention of business and economic development audiences.
Refilling the Business Pipeline: Expanding Economic Opportunity with the Innovative Rural Business Models
The old way of going into business doesn't fit today's economic crisis realities. Entrepreneurs will need new, more accessible business formats and new ways of doing business, including pop-ups, shared buildings, businesses inside of other businesses and more. Find out how entrepreneurs are already using these smaller scale experiments and tests to learn what works before making a huge investment. Learn how you can adapt them for your community and pull down the barriers to entry.
Not only are entrepreneurs interested in these potential models, but local leaders also can put them to work spurring new business development and supporting fuller participation in the local economy.
Each presentation is interactive, moving attendees to take immediate action, often before they leave the room. To keep their momentum going, they receive a video to share with others in their community.

What happens after your event?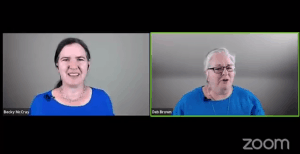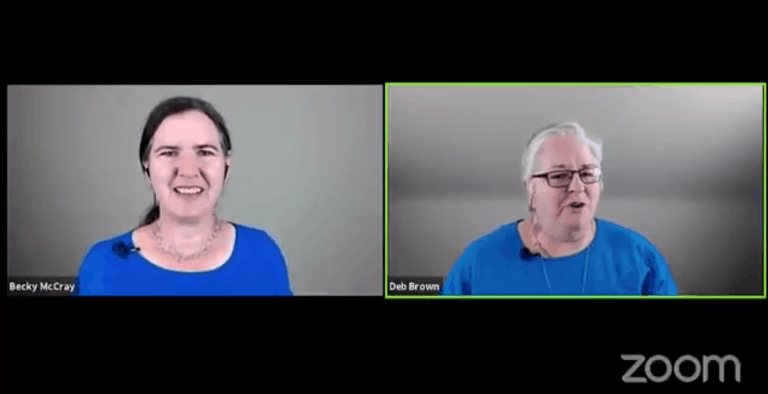 People often say they wish more people from their town could have heard these presentations. They won't be left hanging with this special video follow-up, designed to spread the enthusiasm and action to even more people.
Any audience member can sign up to access a 30 minute video featuring Becky McCray and her SaveYour.Town Co-founder Deb Brown. They can share the video throughout their town, and they'll get weekly email newsletters to reinforce the important concepts and generate more discussion locally. There's no charge, and it adds value for your attendees.
Next…
Let me know what you need through the contact form.
Or get more samples of my talks on the Video page.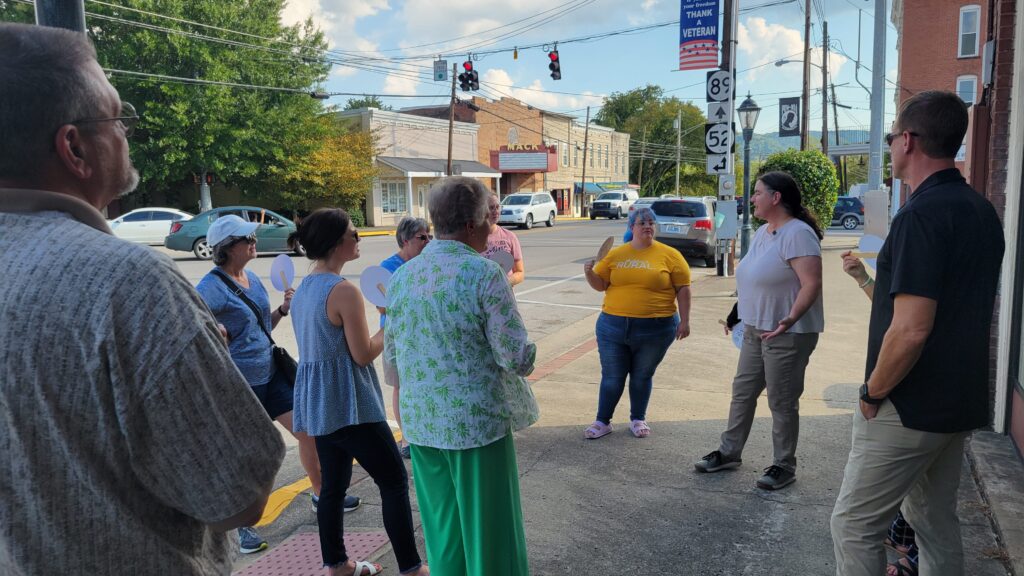 Not holding a conference? Just want me to visit your town?
When you invite me to your town, it's not about me. My impartial approach keeps the group focused. We get out and walk through your downtown to all work together on practical steps you can use right now.
Towns and counties from 700 to 70,000 population in the US and Canada have invited me to be part of shaping their future.