Museums and monuments are being replaced by artists and artisans
This week, I'm continuing with the changing travel motivations. Not into tourism? Some items you might like:
Now, on with the travelers! We're talking about the changing travel motivations that the Condé Nast Traveler Research Center put together.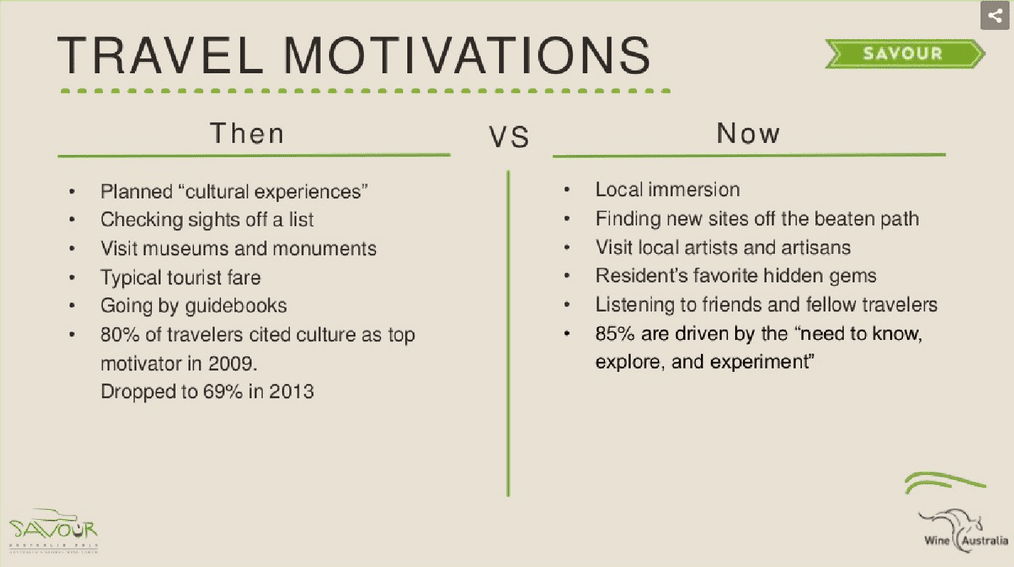 You can click the pic above to read it larger, or you can get an overview of these trends here: 

We're up to #3:
* THEN: Visit museums and monuments
* NOW: Visit local artists and artisans
In small towns, we may not have many museums or monuments, or they may be severely limited in opening hours. The good news is that our local artists are more accessible and friendly than those in most big cities. They're just regular people who just happen to make something.
It's easy to list off your artists, the people who call themselves artists. That might include:
Painters
Sculptors
Photographers
Craftspeople probably don't call themselves artists, or artisans. They probably just think they make things. And especially in a small town, they're most likely to downplay what they do. "Oh, that? I just make those. No one would want to see that!" You may have to help them see the value in what they do.
You're looking for your people who make:
Jewelry
Soap
Rope
Sails
Quilts
Clothes
Furniture
Toys
Yard art
Boats
Anything!
If you've ever been able to visit an artist in their studio, you know what an engaging experience it can be. So it makes sense that visitors would like that, too. It's like the discussion on local immersion. People want to experience a bit of what life is like there. And visiting an artist is one way to do that.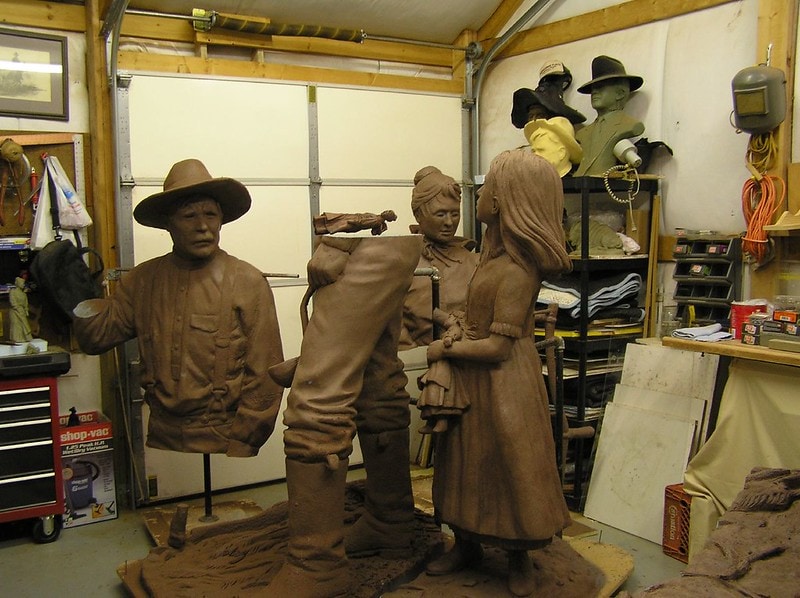 I got a chance to tour local artist Harold Holden's studio years ago, and it was fascinating to see a sculpture in progress, going from miniature to more than life size. It just so happened that the subject was a pioneer family from our early Oklahoma history. 
Your action is:
Get together a list of your artists, craftspeople and artisans who accept visitors, give tours, or make demonstrations. Add them to the list you made of all your local immersive and interesting hands-on activities, plus your local retail and local products.
Bonus points:
Hit reply and send me your list in progress. I'd love to see what you've come up with.
Keep shaping the future of your town,
Becky
PS – Want to catch up with the changing travel motivations series?