I'm a professional facilitator, so I know how to read where an audience is, and I could feel the energy in the crowd. During Becky's presentation, I could feel like my whole body was electrified, like the feeling before lightning strikes.
I'm going to be Room Rater and give Becky 10/10. Art, plant, great lighting, great sound. You're being a good role model for presenting online.
Virtual event attendee, New Hampshire
I was thunderstruck by your insightful comments and step-by-step instructions. I have been following your work and gleaned best practices for my work with undergraduates in eastern Kentucky for many years.
In the first 15 minutes, I knew you were going to revolutionize the whole way we approach economic development.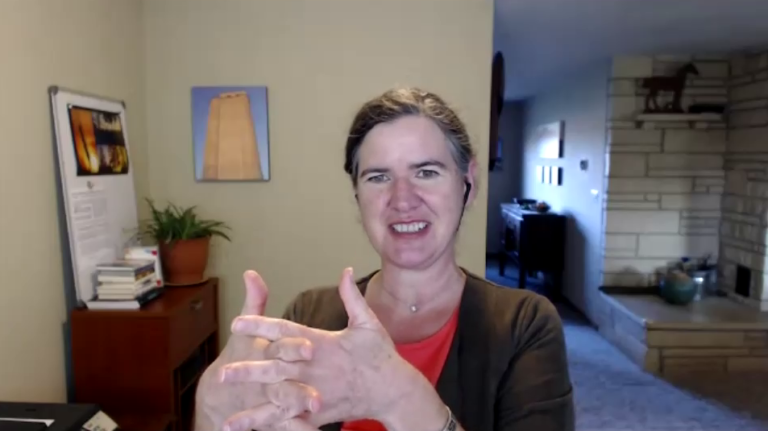 Bringing Becky was a stroke of genius
Participant at Oregon workshop
Thank you both so much for your preparation and execution of your session today! Your preparation and professionalism was reflected in your session. I appreciate your adaptability as well.
It's like you're living in my life! I wrote down ten a-ha! moments.
The ideas from Becky's keynote folded in like butter to all our track sessions that followed.
This was a fantastic webinar chockablock with easy, doable, accessible ideas for inexpensive ec dev. Someone who attended even said it was the best webinar they've ever been to. Two plus years into a pandemic, that is quite a feat!
Event organizer, Saskatchewan, Canada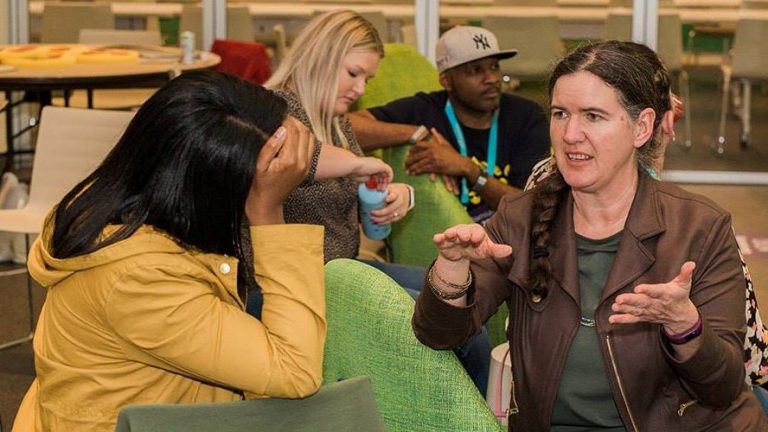 Consistently audiences rate her highly and go away energized and excited to tackle their business dreams, and always wanting more. She continues to be one of the most valuable resources I have found for small business!
Event organizer, Oklahoma
Becky's down-to-earth style and mastery of social media were warmly received by our clients at our annual symposium. It didn't end there. Since spending time with us, Becky continued her online conversation with us, and Norfolk County continues to benefit from her generosity, expertise and wisdom.
Update: Nine years later, people still talk about your visit.
Event organizer, Ontario, Canada
I just listened in on your RuralRISE presentation and was completely blown away!! Hands down the best web presentation I have seen since I started working in ED.
Becky is a very polished yet completely natural speaker, and that resonates with her audience. She was a star of our event, and a huge reason why it was so successful.
Becky McCray understands community and seamlessly becomes a part of any audience she encounters. More than just a speaker, Becky is a valued partner and an asset to me as an event organizer.
Event organizer, Oklahoma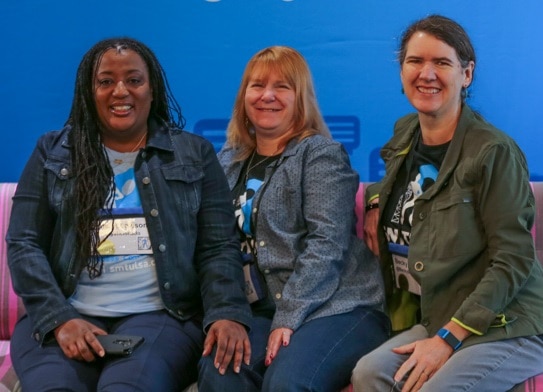 I want to go out and change the world after listening to a mere 12 minutes of Becky McCray
Got people energized with practical info. There's a lot of fire-up speakers, but not a lot get the practical side.
I work in marketing for a borough council in Surrey in the UK – a long way from Oklahoma but the issues are the same. I'm looking for ways to help the towns in our borough recover from COVID, and the ideas in your video are going to help hugely. I've found your information invaluable.
The great thing is that the principles you discuss are as applicable here in rural Australia as they are in the USA!
New South Wales, Australia
An hour ago I was fatalistic, now I'm hopeful.
Small business owner at a webinar watch party
Audience optimism showed a 16.77% increase after Becky McCray's presentation.
Big Ideas for Small Towns event
The feedback from your presentation was 100% positive as many said we saved the best for last.
Cody Cox, event organizer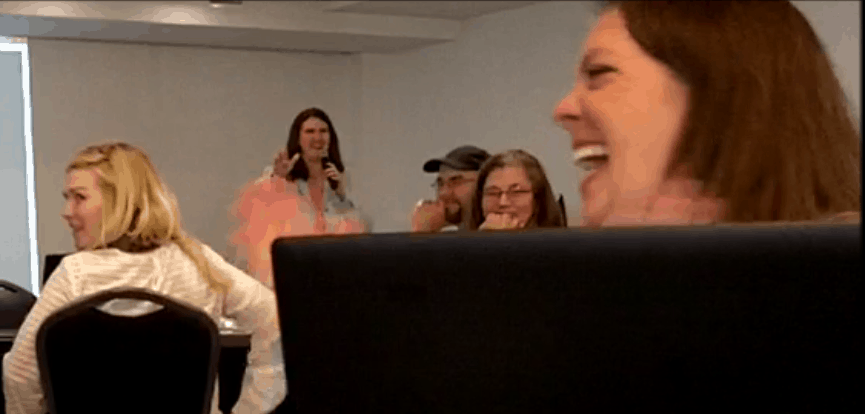 People love listening to Becky McCray. She has such a revitalizing message.
We have had so many great comments about your solution-focused presentation. It is what small towns need to hear to become excited about their work. I forwarded a good recommendation to another conference regarding you and Deb today.
Event organizer, South Dakota
Participants gave high regards in their evaluations, they said your content was wonderful, practical and empowering. One participant said that much of your content was so simple, it was mind blowing how they had so consistently overlooked what was right in front of them.
Most informative and interesting session of the conference.
Participant from Oklahoma
Becky McCray totally rocked it and the ideas were doable and fabulous! I came home all fired up and giddy!!
That @BeckyMcCray knows her stuff. Our @amaokc surveys indicate she was EXTREMELY well received!
Event organizer, Oklahoma
Great classes with @beckymccray, you got the wheels in my brain turning all the way home.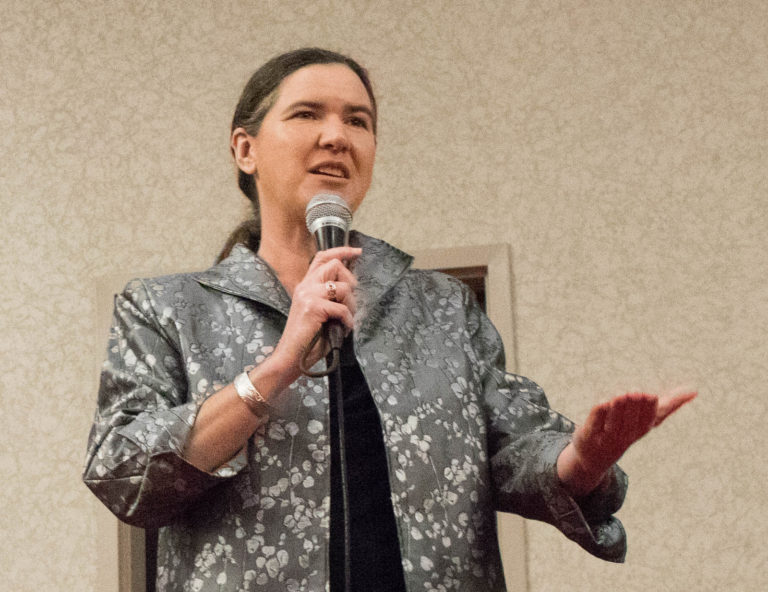 Any time you get a chance to hear @BeckyMcCray talk about community development, you do it.
Note: standing room only for @BeckyMcCray
You can make bank on any advice that @BeckyMcCray gives. Period.
The keynote speaker was so down to earth. Even her dialogue was down to earth and to the point. She sounded very educated and special. Lots of speakers throw around big phrases, but she fits in anyplace. She could sit down and have a conversation with anyone anywhere.
Thanks Becky for your AWESOME presentation Thursday! The Board really enjoyed it! Later in the meeting and now days after, there have been many conversations about how their communities are doing things now and how they could expand.
Event organizer, Oklahoma
Lots of great ideas for small rural towns and small business owners who just want to try something out or expand their businesses. It's so much about building a community and telling the stories about what works. Great presenter who is obviously passionate and genuine about what she does, and embodies economic development in her everyday work.
Webinar co-organizer, British Columbia, Canada
Always enjoy hearing what @BeckyMcCray has to say. #smtulsa keynote #4 and she never fails to impress.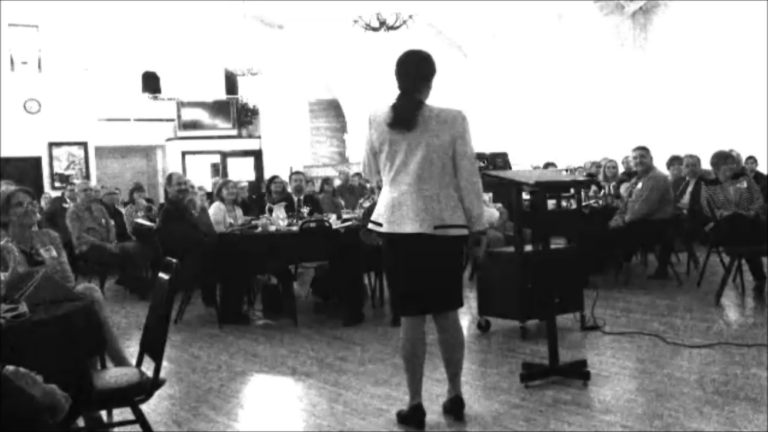 Great empowering, invigorating opening keynote from @BeckyMcCray!
@beckymccray lives what she preaches and you can tell. Excellent stuff
I am SO feeling this concept of the small town biz traits, it directly speaks to concepts of globalized business! I can dig it.
It really brought value to our communities. The specific examples demonstrated what our communities could do.
Event organizer, British Columbia, Canada
I have had the good fortune to hear Becky McCray speak at several events over the past couple of years and I am always left with my brain feeling a little too big for my head. That's how much knowledge and wisdom she packs into her presentation! The thing is, she delivers it in such a down home, common sense way that you feel like a lot of what she's saying was already inside you… somewhere. It just got lost through the hustle and bustle of everyday life. When a person's message resonates with you this well, you know it's the real deal.
Great presentation with eye-opening opportunity I didn't know was there.
Outstanding speaker. Very helpful way to think about econ dev for small towns.
One of the best webinars I've attended on business.
Outstanding guided brainstorming session today with Becky McCray.  She got the entire room to start thinking about working together, sharing our passions and supporting local businesses.  Everyone left with a list of things they could go back to work with and install right away.  By the end of the week, I saw businesses changing their marketing, starting to work together, cooperating with the local paper, and a few new people starting to work with the Chamber.
I have a sneaking suspicion that you could talk about anything and make it seem interesting.
Event organizer, Oklahoma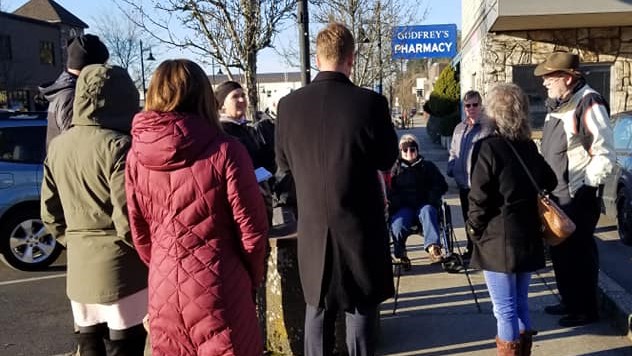 "When EF Hutton speaks, people listen." That is Becky McCray when it comes to her impact on small business and small town America. Her knowledgeable background in development and community leadership positions, coupled with her dedicated years as an entrepreneur and business owner in small town USA, gives her the credibility and connection to her audience. Becky talks the talk, but she also walks the walk.
When she speaks, you can see the light bulbs going on in the audience as they collectively nod their heads.
Event organizer, Oklahoma
Initially not interested, but the presenter and material changed my mind. Excellent information.
Thanks so much for your presentation yesterday in Burnet! The take-aways were concrete with the ability to put them into practice as soon as I arrived home. Thanks again – I hope I get the opportunity to hear you again!
Attendee from Eden, Texas
Becky McCray should be your go-to person for inspiration and advice on #smalltown leadership and economic development processes that produce results!
Podcast producer, Florida
Becky McCray should be your go-to person for inspiration and advice on #smalltown leadership and economic development processes that produce results!
Podcast producer, Florida
Enjoyed the webinar yesterday. Fantastic job on your end. Great way of communicating with simplicity and clarity.
Very positive! Very rural! Very well presented!
No one knows small towns better than @beckymccray!