What are your favorite "hidden" foods? Travelers want to know.
We are talking about how small towns can take advantage of the changing travel motivations that the Condé Nast Traveler Research Center put together.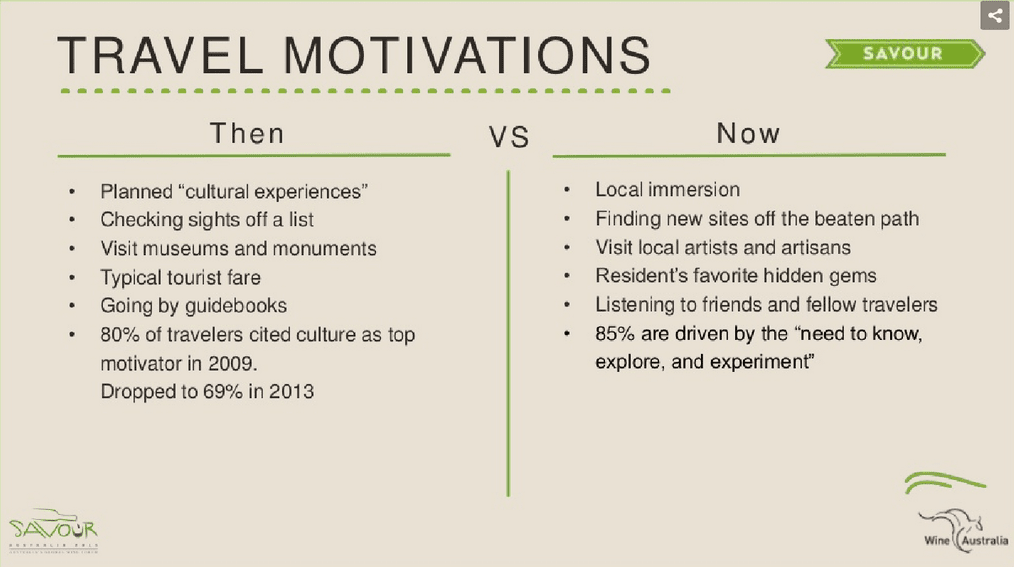 You can click the pic above to read it larger, or you can get an overview of these trends here: 
This week, it's trend four, and it's all about food.
* THEN: Eat typical tourist fare
* NOW: Find residents' favorite hidden gems
When it's time to eat, I take my visiting friends to eat at the cafe inside the bowling alley, and we drive out to the barbecue joint, miles out in the country.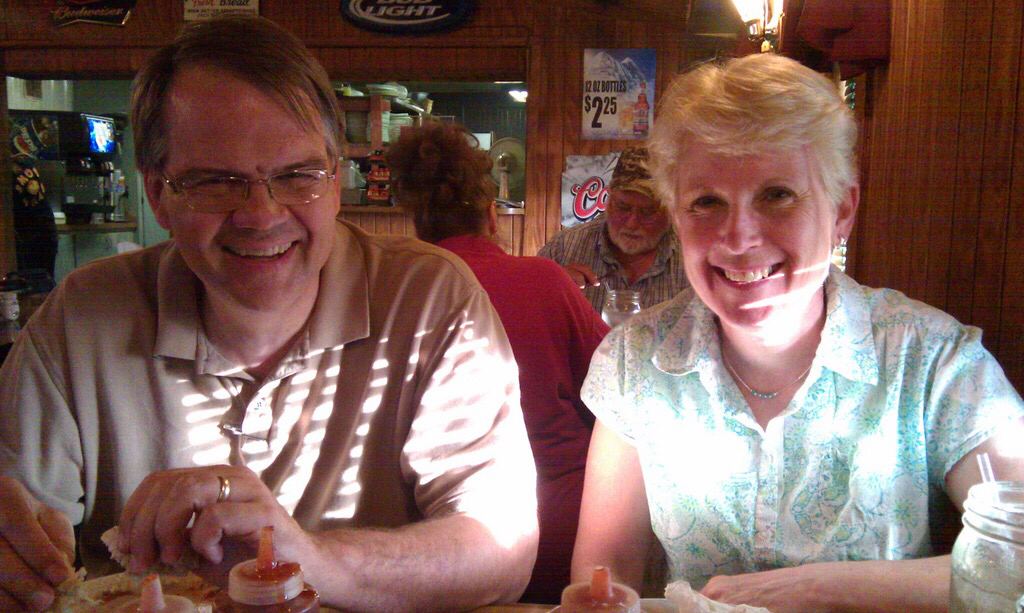 My friends Jon and Nancy Swanson made the trip out to Ingersoll, Oklahoma, with me for barbecue.
Your new visiting friends want the same kind of experience with food. Forget your chain restaurants even exist. Visitors can easily find those when they're hungry for the familiar and predictable. You want to help them find your special places:
* Local, non-chain, unique restaurants
So how do we help our new friends and fellow travelers find our favorite local foods? The key trick is to get the restaurants and cafes to update their existing online profiles.
The few profiles that matter most are:
While lots of your visitors probably use review sites like Urban Spoon and Trip Advisor, they usually don't need much updating by business owners. You can go on to these for bonus points after you've don't the big three.
How do you get eateries to do the work of updating their profiles? Share Google's Let's Put Our Cities on the Map site:
To try to involve more business owners, Google has set up a page for almost every town and place. You can search for your town while you're there to find out how many of your local businesses have claimed their profile.
The idea is that local business owners can find the tools and resources they need to help their businesses get found in Google map searches. So it's a good starting point for you.
And for even more bonus points, as you go out to eat, add your own reviews and data online. Because in a small town, even one review can often be enough.
Keep shaping the future of your town,
Becky
PS – Want to catch up with the changing travel motivations series?
1. Local immersion: 
2. Finding sights off the beaten path 
3. Visit local artists and artisans