Give your small town a dash of color
This downtown art project comes from my neighbors in Waynoka, Oklahoma, population 927. Far from a dressy, stodgy downtown, they have a casual attitude. It's a working class town with history as a railroad community.
Last year, the downtown utility poles were in bad need of a new coat of paint. You know, that boring silver paint the city uses on all their utility poles. What happened instead is far more fun.
The people of the community painted the poles, and they got creative. Different groups did different poles, and everyone did different designs. See more pics here: Waynoka Utility Poles pics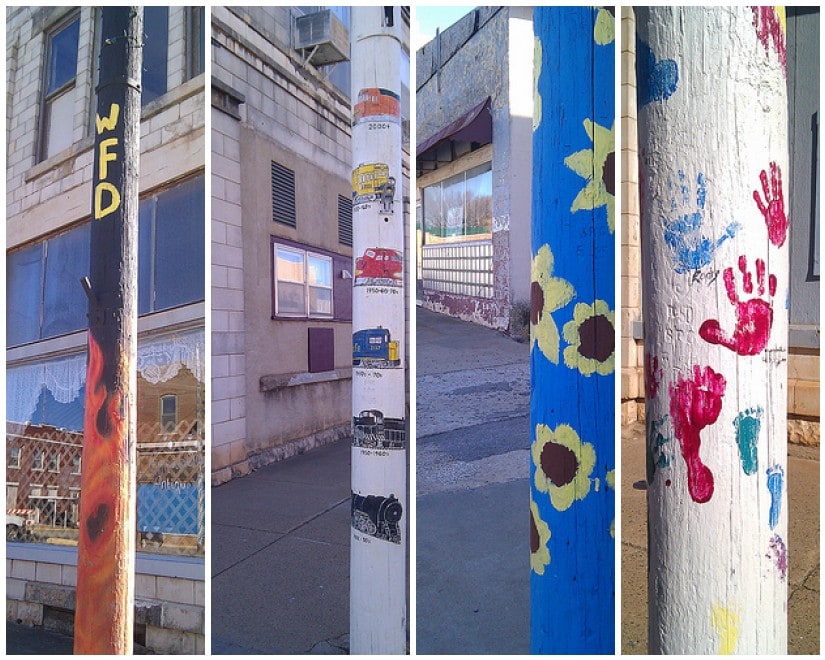 Something like this won't draw any new visitors for you, but it could be a neat way to inject some life into what your visitors see when they do come downtown.
Won't this be a pain to maintain? Sure. But the city wasn't exactly keeping the boring silver paint in top condition. I think it will be more fun to see fading creative designs than fading silver.
How can you let your community get together and let a little creativity out?
Read how this kind of "silliness" is a good investment, because rural arts "punches above its weight."
Cheers,
Becky