I talked about you in DC last week
I spent last week in Washington, D.C., talking about rural issues and sharing your stories.
Before I report on that, I want to mention that we have a lively discussion going on why big boxes are getting smaller, and how consumer behavior is driving that. Join the conversation here
OK, on with the policy stuff!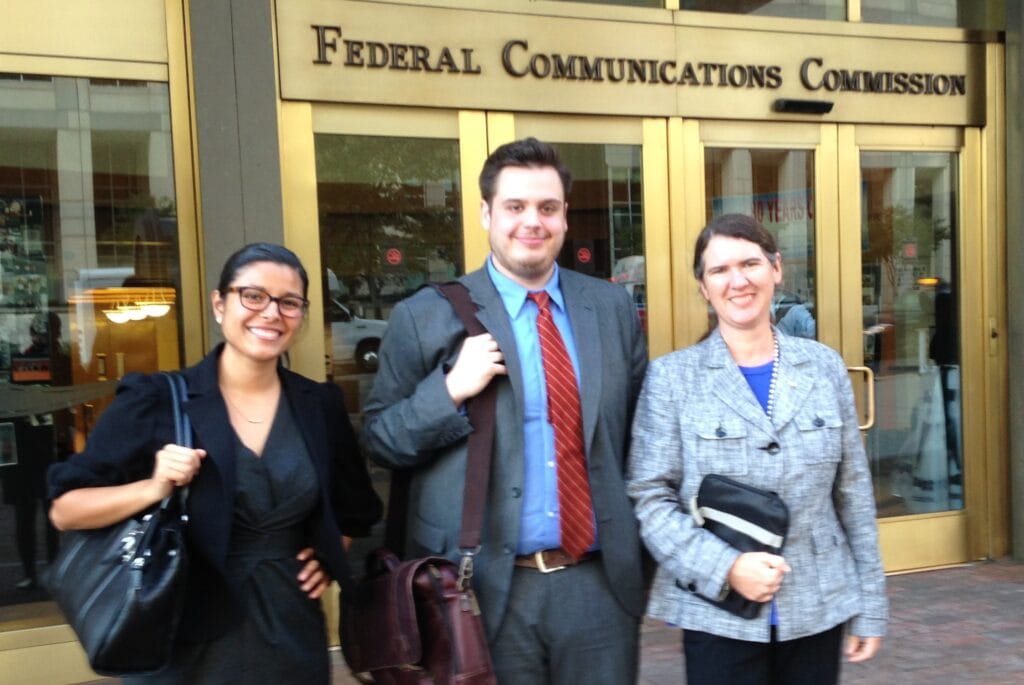 On Tuesday, I spoke at the National Summit on Rural Entrepreneurship. I was part of a panel on the challenges for rural entrepreneurs. The panel included a banker, an alternative funder, and three entrepreneurs, and I was the only one who lives in a town under 300,000. I did feel like I had to stick up for all of us, but despite that, it was a great day focused on the needs of rural entrepreneurs. The talk by Secretary of Agriculture Tom Vilsack was a highlight for me. 
The next two days, I was talking to staff member of legislators and the Federal Communications Commission. Edyael Casaperalta of the Rural Broadband Policy Group organized it, and Lucas Nelson from Center for Rural Affairs joined us. We talked to staff for Senators and Representatives and FCC Commissioners, Republicans and Democrats alike. I told them how even a seemingly simple bricks-and-mortar business like my liquor store depends on reliable broadband for every single point-of-sale transaction, each credit card swipe, every inventory change, all wholesale orders, and even more. (It's amazing how my liquor store makes such an easy conversation starter. Seems everyone loves talking about liquor!)
I learned a lot about what "open internet" and "net neutrality" meant to policy makers. The really short version is to make sure that no one can pay to have their content delivered faster or before anyone else's, and to make sure that some internet customers aren't restricted to a slower service at the same price. If I messed up my summary, just know that the staffers and policy makers I talked to couldn't all agree on what it meant, either.
So I shared your stories of the importance of rural broadband and how an open internet and net neutrality is crucial for us. I talked about how Grant Griffiths started a global business from his basement. Grant relied on having his content delivered to customers without a disadvantage against larger media companies that can pay for preferential delivery. I shared Janell Harman's story of collecting ag data with cloud services and spending her life syncing data. I told them that even while we were talking, Dennis Deery was training small businesses in ecommerce skills in four very rural northern counties in Wisconsin. These businesses would especially benefit from being able to compete on a level playing field online.
We also talked about the need to improve what qualifies as minimum broadband speed. Lucas talked about the CFRA offices limping along on a 3 Mbps connection and how even a simple webinar is a struggle. Heather Griffith sent me story about local architects who can't upload their large technical drawings, so they have to put them on USB drives and then get on an airplane to fly the files to another office.
And I can use even more stories for the follow-ups. Miss Dazey, Emily Newman-Edwards and Brad Standford each sent me great stories I can use, and I'd love to add yours. You just have to hit reply and tell me about why rural broadband matters and how you need an open internet to compete effectively. And anything else you think we should pass along to our legislators and commissioners.
I'd love your stories from all over outside the US, as well. Maybe I can't use them with my US advocacy, but you never know when a great story will come in handy. So hit reply and tell me where you're from, and why an open internet and net neutrality matter to your business.
Keep making your small town better,
Becky
PS – Don't miss the lively discussion going on why big boxes are getting smaller, and how consumer behavior is driving that. Start here