Your next big thing downtown: on the rooftops ???
Want to add a new level of interest to your downtown? Take advantage of your rooftop spaces.
In Oklahoma City, the Museum of Art has a rooftop space that they turned into a hangout spot complete with a bar selling drinks. I was invited up there for a get-together before a conference. They said it was the coolest place to hangout in Oklahoma City. It was, I think, actually the hottest, in the 100 degree weather we were having that day. But it was still crowded and everyone was talking and having a good time. The views were terrific, and when the sun finally went down, it was delightful.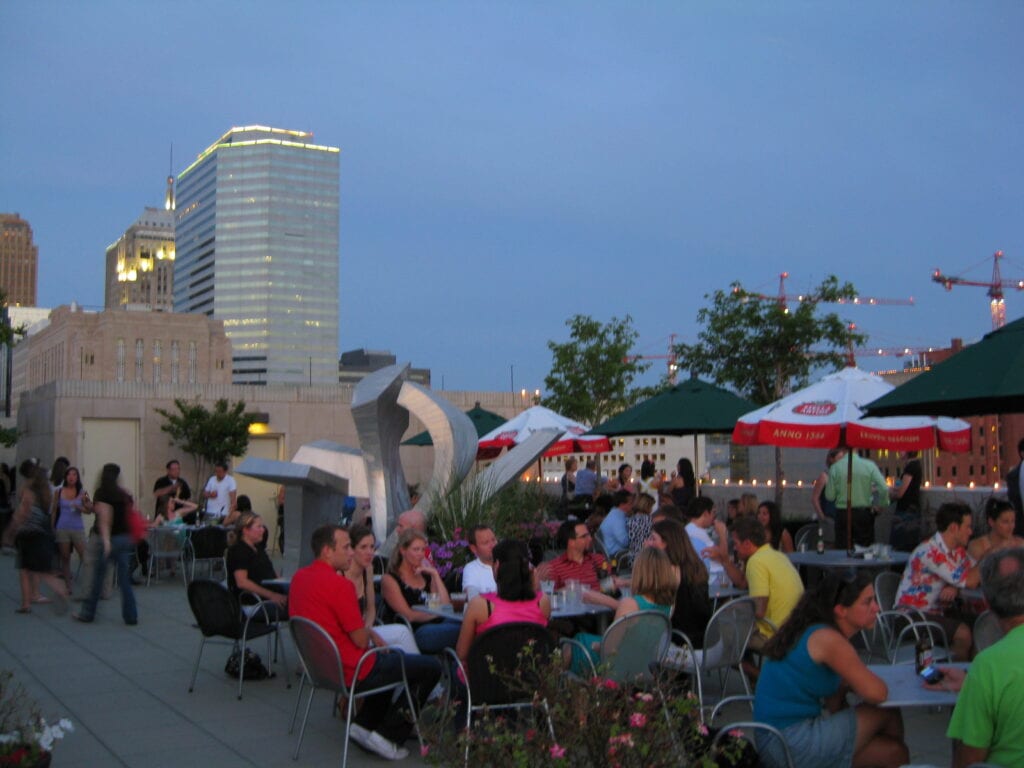 In Nashville, what started with one rooftop bar has turned into an entire neighborhood of bars, patios and generally interesting rooftop spaces.
Do you have a small town rooftop story? Hit reply and send me pics.
(Before the naysayers in your head start shouting about liability and code, re-read these examples of others have managed it safely and legally. If the Museum of Art can find a way to do it, so can you.)
Go downtown. Look up.
You don't have to start with full-time permanent places. Start with temporary fun events. Start with a pop-up. Create a patio just for a special evening event. String some lights. Bring up some chairs. Be safe, but have some fun.
I don't get credit for this idea. It was on a walk-though of the small town of Kendrick, Idaho, that a young man pointed up to the top of a one-story building and said, "I bet we could make a cool hangout spot up there."
Keep shaping the future of your town,
Becky
PS –  We'll talk about this and other ideas from our walk-through and Embedded Community Experiences in our next webinar. It's a virtual walk-through of several towns. Join us here