How Fairview stopped talking about housing and started building houses
At the Teeny Tiny Town Summit last week, JaNae Barnard from Fairview, Oklahoma, shared how they jump started their new housing project.
"We stopped settling for talking," she said.
She loaded up the key folks from Major County Economic Development, and they drove past every single house in Fairview. That gave everyone a much clearer idea of the problem.
That's what turned talk into action. MCEDC is building two spec houses right now.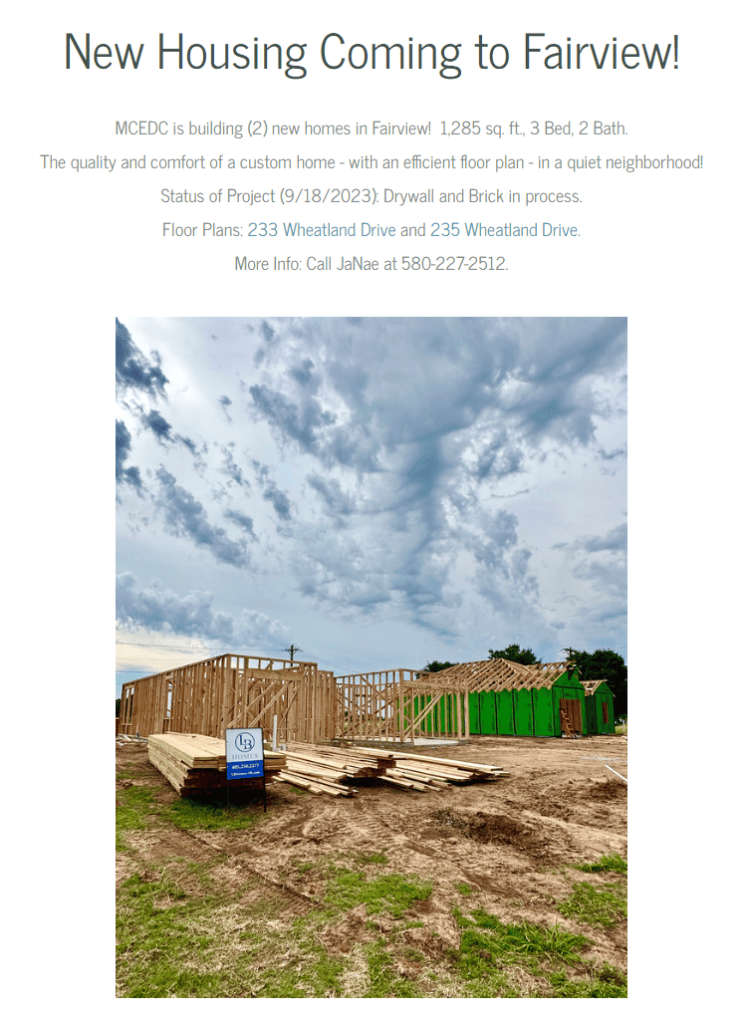 She said they're also considering covering down payments for potential buyers.
JaNae gave you the (Idea Friendly) secret: Stop settling for talking. Get out of the meeting room. Take small steps right away and learn from that.
Keep shaping the future of your town,
Becky
P.S.
You can find more practical steps for housing projects in our video/audio Improving Rural Housing. You'll learn one way to turn "looking at every house" into a useful map and how to use that map. The video is US$9.
You can also join Deb Brown, Ben Winchester and me for a no-charge webinar called Rural Housing Trends to share new stories and answer some of your specific housing questions. It will be live November 6, 2023, and we will share the recording.
Photos borrowed from Major County Economic Development website.