How do we get other people to change?
This is something I've been thinking through lately: how do you help other people in your town become more Idea Friendly?
You're already open to new ideas yourself. But you still have to work with people in your town. And they're not all as open as you are.
You've seen this list before, the list of Idea Friendly Behaviors: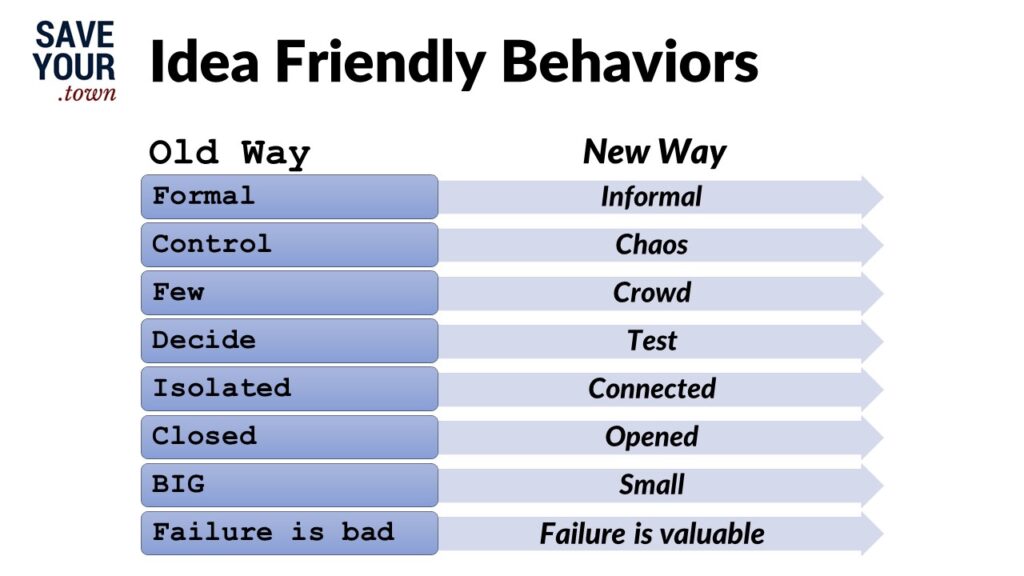 I think that the key is experiences. You want them to experience being part of an Idea Friendly way moment. And the experience has to get them to take action.
Have you ever seen an Old Way thinker change their thinking, even just a little, because of something they experienced or an action that you helped nudge them into taking? I'd love to hear more. Just reply and let's talk about it.
Keep shaping the future of your town,
Becky