Almost every town gets 2 of the 3 steps to Shop Local wrong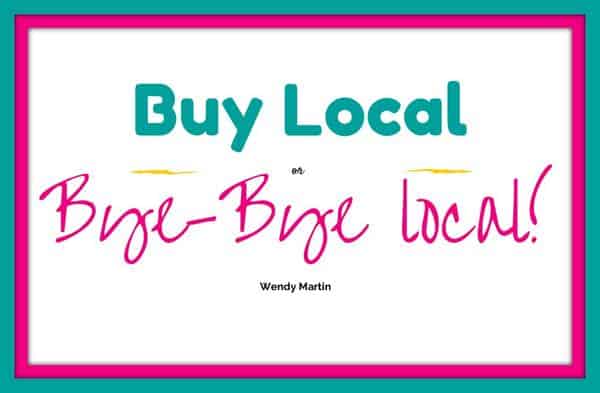 Thanks to the Newcastle, Washington, Chamber of Commerce for putting this slogan into graphic form.
Howdy Friend,
I think there are three essential steps to a Shop Local or Buy Local campaign. But most towns only do one of them.
Step 2 is to focus on shifting customer spending.
That's where everyone starts and stops. A great sign, a catchy local slogan, and a campaign to get customers to change their spending habits.
But what was Step 1?
Step 1 is to focus on making your local businesses better.
All the "Shop Local" promotion in the world won't fix the fact that some of your local businesses are driving customers away. That's why I talk about those 7 Weaknesses of Small Town Shops and what we can do about them.
What about Step 3?
Step 3 is to focus on building community.
You just built a great network of local businesses and a stronger awareness of community ties, so don't lose that momentum. Make it more than a once-off event. Make it the start of something bigger and better in your community.
Keep making your small town better,
Becky
PS – Mark Matthews from Tropical North Queensland in Australia shared that they do Small Business Week. "We put together a series of events across the week. One day is not enough!"
Thanks, Mark!