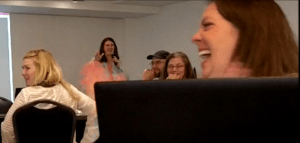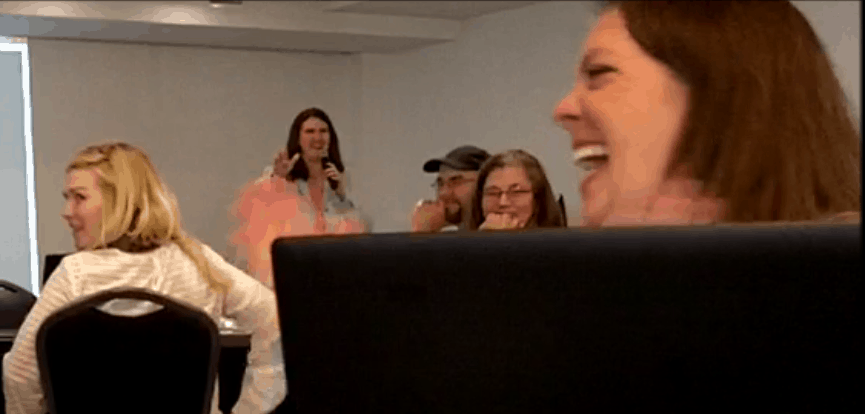 Whether it's setting the tone for multiple speakers, managing lightning presentation rounds, keeping discussion flowing or wrangling a rowdy audience, I love working live sessions.
Audience members describe me as an entertaining, energizing, supportive host who can put the whole event into perspective.
"Becky is a very polished yet completely natural speaker, and that resonates with her audience. She was a star of our event, and a huge reason why it was so successful."
Mack Collier
@MackCollier, event organizer
I've hosted, co-hosted or emceed over 25 live events from an intimate rooftop gathering, to a working retreat, to an international audience at a small-town event I co-created in Hutchinson, Kansas. It all builds on my training in facilitation and my experience going back years.
Roundtables and open conversations are a specialty. Ask me anything!
"Thanks for being an entertaining & energizing #SOBcon emcee!!"
Barbara Rozgonyi
@WiredPRWorks
"You were a fab cohost rocking the #140conf12 stage!"
Joyce M Sullivan
@JoyceMSullivan
"Just had the best Google hangout with @BeckyMcCray. It was a total gas! Becky is the best and most fun host EVER! "
Donna Maria
@INDIEbusiness, event organizer
Next…
Let me know what you need through the contact form.
Or get more samples of my talks on the Video page.
Other speaking options
You get down-to-earth advice based on my experience as a life-long rural entrepreneur and cattle rancher, including the "get your hands dirty" aspects that others gloss over.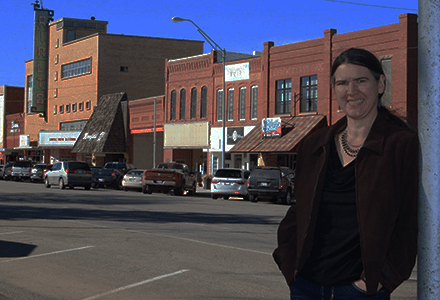 Turn a visit from me into change for your town
We get out and walk through your downtown to all work together on practical steps you can use right now.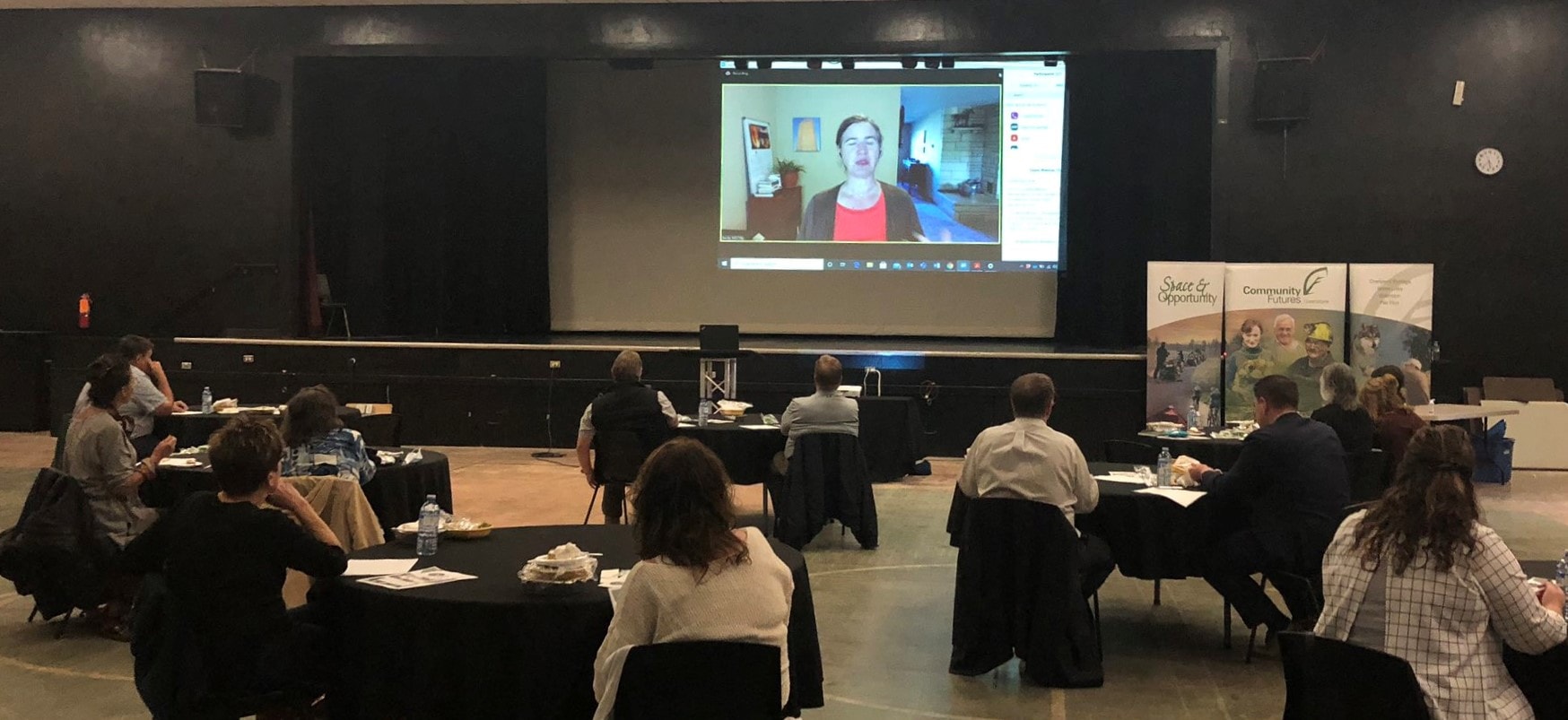 Virtual speaking on Rural and small town development
Running a virtual event? Tap my experience presenting dynamic and engaging remote session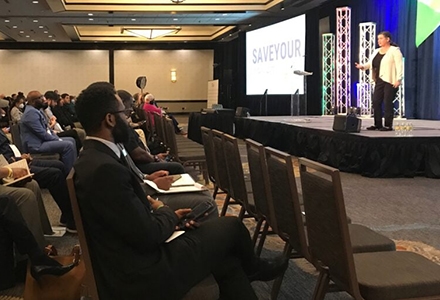 Interactive keynote and workshop sessions
Using my real-world perspective as a small business owner, I deliver concrete take-aways to shape the future of your town